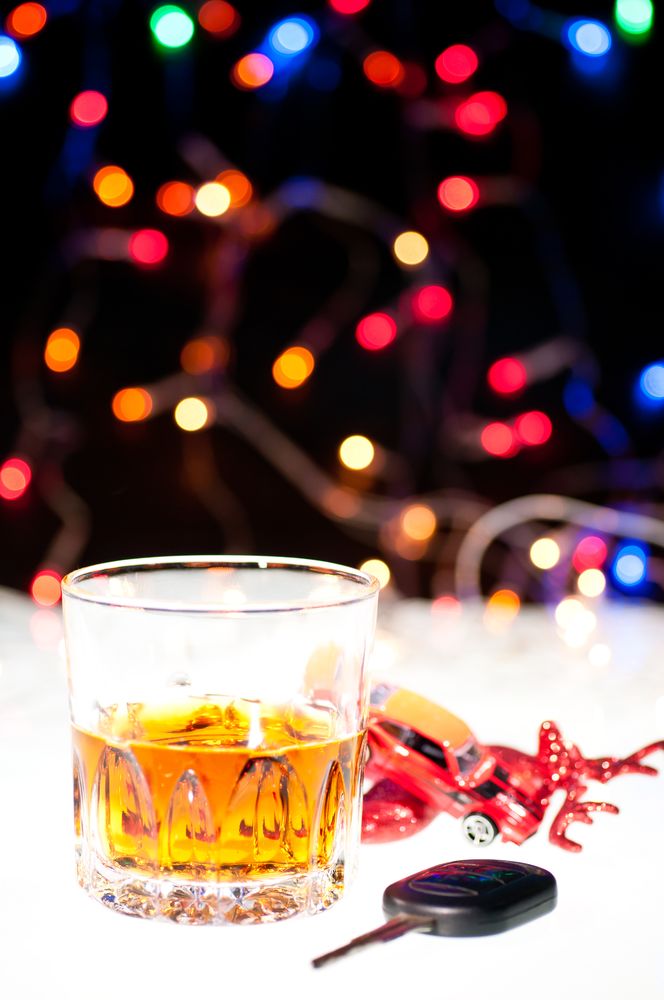 A Guide to Preventing DUIs During the Holidays
---
Driving under the influence is never a good idea, but it happens all too often during the holidays. In fact, according to Value Penguin, drunk drivers caused over 6,000 crashes during the holidays from 2010-2018.
When we're celebrating, we often make decisions we wouldn't otherwise. For instance, you might have heard a family member say something like this during a get-together: "Alright, I'll have one more drink. It's Christmas!" You might have also heard friends or family claim they can drive since they had a cup of coffee. Unfortunately, taking these kinds of risks can result in life-changing consequences. Even if no one gets hurt, a DUI could result in you losing your license, paying an expensive fine, or even going to jail. While there's nothing wrong with celebrating, it's important to do so safely. Here are a few ways you can stay safe and prevent DUIs during the holidays.
How to Prevent DUIs During the Holidays
Don't Be Afraid to Change Your Plans
Maybe your uncle opened an extra bottle of wine at Thanksgiving and you drank more than you expected. However, you didn't take off work the next day and you have to get home. Money is tight and you can't afford an Uber. What do you do?
To avoid a DUI during the holidays, you may need to change your plans. You have several options, including calling out from work, asking a sober family member to drive you home, or charging an Uber and paying it off later. Remember, the consequences of a DUI or a crash are always worse than changing your plans.
Stay Off the Roads No Matter What
No matter where you think you need to be, staying off the roads is always more important when you're drinking. Chances are, a friend or relative would rather you stay with them overnight than take that kind of risk. If that isn't an option and you live far away, consider staying at a hotel nearby. Whatever you do, don't get behind the wheel. Parking somewhere and sleeping in your car isn't an option, either. A police officer could still arrest you in this situation. In truth, the best way to avoid DUIs during the holidays is simply not to drive under the influence.
Always Look Out for Others
If you're hosting Thanksgiving or Christmas this year, be sure to look out for your loved ones. Offer non-alcoholic options and serve plenty of healthy snacks so no one drinks on an empty stomach. Toward the end of the evening, monitor how much alcohol your guests have consumed. Be sure to let them know that you can help them call a rideshare service if need be.
While you can't force others to make the right decisions, you can do everything you can to keep inebriated individuals off the road. If you haven't had anything to drink, invite guests to stay over or offer to drive them home yourself. The smallest act of kindness can prevent DUIs during the holidays and even save lives.
Did You or Someone You Know Get a DUI During the Holidays? At Atkinson Law, We'll Take Care of You Like Family
At Atkinson Law, we listen to all our clients and protect their interests so they can receive a positive legal outcome. If you got a DUI during the holidays, we'll work with you and give you the best possible recommendation for your case. To learn more about preventing DUIs during the holidays, contact us today by calling (410) 882-9595 or visiting our website.