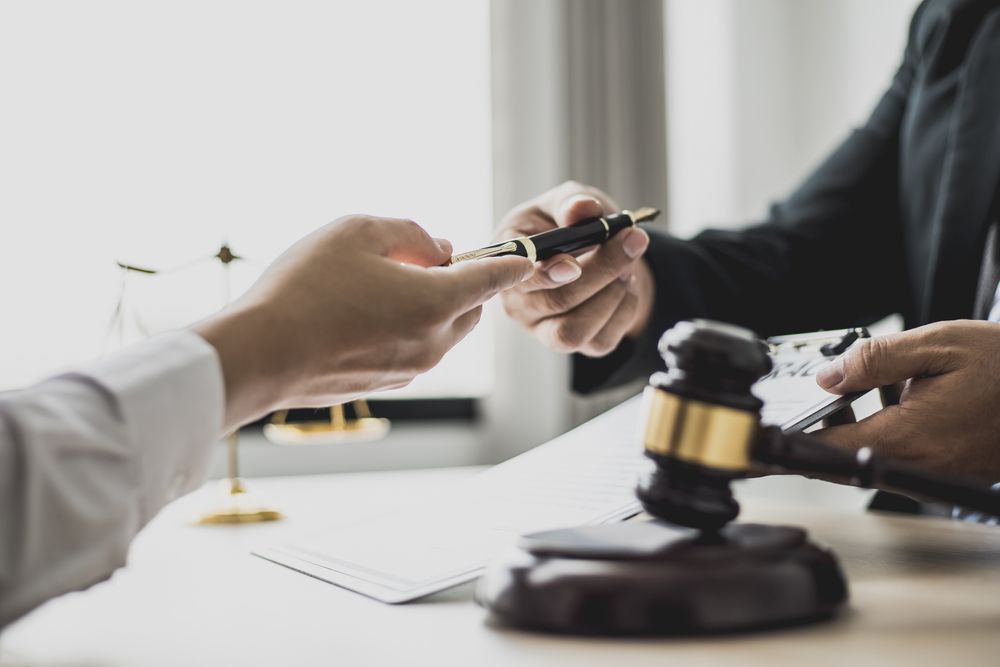 Why it's Never Too Early to Think About Creating a Will
---
With the help of a skilled lawyer, you can write up a will starting at the age of 18 in Maryland. However, when was the last time you heard an 18-year-old talking about creating a will? In our culture, speaking openly about death is viewed as morbid, and it's something we avoid at all costs. This is especially the case when we're young. Most young people are concerned with other aspects of their future, like planning for college and earning a livable wage. At this point, a will seems unnecessary and something reserved for the elderly.
Whether you're 20 or 60, you can benefit from creating a will early. When you pass away, your property will be distributed to whom the law says it should go, but not necessarily the people you would want to receive it. This can create serious problems for your loved ones. Many individuals find it helpful to create a will at an early age, so they can plan for their future and make sure that their family members are cared for after they are gone. However, there are additional reasons you should consider preparing a will sooner rather than later.
Why it's Never Too Early to Think About Creating a Will
Without One, Your Property Won't Be Divided According to Your Wishes
People often die without a will because they aren't encouraged to create wills early. If this happens to you, intestate succession laws will ultimately decide who receives your property and assets. In most cases, your possessions will be divided amongst your closest relatives. Intestate laws can get hairy for married and unmarried couples, however. If you're married but have no children, your spouse will have to split your assets with your parents. Unmarried spouses don't receive much under these laws, nor do they address child custody. If the worst happens and both parents perish, social services will step in from that point. With a will, you have the highest amount of control over your family's future. You can decide exactly how your property will be distributed, who it should go to, and which individuals should be appointed to take care of your children.
The Unexpected Can Occur at Any Time
There are truly no guarantees in this world. We all expect to live to an old age and die peacefully in our sleep, but this doesn't always happen. If you pass away, you don't want your loved ones to go through an extensive and demanding probate process. Grieving is difficult enough, and complicated legal matters shouldn't be a concern. Creating a will helps you to prepare for the future and most of all, protect your loved ones. If you have a spouse or children, it's even more critical to ensure that their needs are met.
There are Factors You Probably Haven't Considered
Few people realize what creating a will doesn't just involve passing on the savings you have accrued. Some other factors you may not have considered include:
Pets. We care for pets like family members, but we often forget that they can be included in a will. If you have a pet that should be cared for after you die, you should consider writing up a will. This way, if something were to happen, you get to decide who takes care of them. In addition, you can include a sum of money to help the individual with medical care, pet food and other necessities.

Funeral arrangements. It is not uncommon for people to have very specific wishes for how their funeral should be conducted. Do you want it to be a religious ceremony? Is there a specific venue you have in mind? It can be odd to imagine your own funeral considering you won't be in attendance. However, it's likely that you want the experience to give your family peace of mind and closure. When you create a will, you can decide exactly what your funeral should be like and even put money aside for it.

Gifts and items. Maybe you and your best friend were inseparable growing up, and she was always fond of a certain necklace you wore. Without a will, there's no way to guarantee that she'll receive it. Intestate succession laws always prioritize immediate family members. If there's an object or gift you want a specific person to have after you're gone, it's important to create a will.
Let Atkinson Law Take Care of You Like Family
When it comes to estate planning, we're experts. At Atkinson Law, we also treat our clients like family. To learn more about creating a will, contact us today by calling (410) 882-9595 or visiting our website.