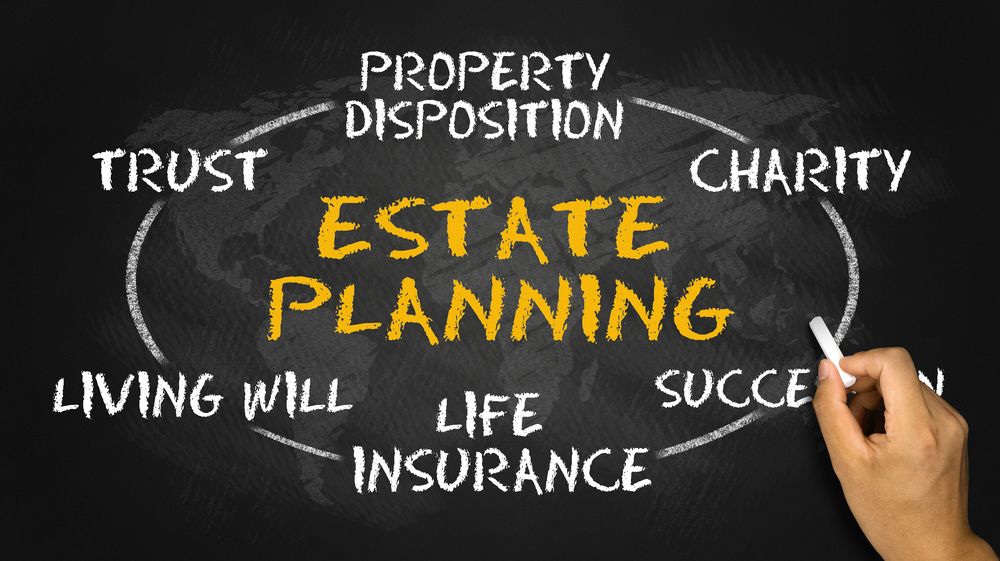 The Things You Must Account For in Your Estate Plan
---
Your estate plan is one of the most critical ways that you can protect the financial future of your family, your assets, and your wishes for what happens when you are no longer here. Whether you have a large family or it's just you, it is still critical to create an estate plan. What are some of the types of things that you need to account for in your estate plan?
Your Will
When most people think about estate planning, they are thinking about a will. Your will is an important piece of your estate plan that allows you to make a variety of decisions about who you want different pieces of property to go to, what will happen to a variety of tangible assets, and what will happen to your investments and bank accounts. In your will, you will name a variety of beneficiaries that can be virtually anyone, including family members or friends. You can even designate some of your assets to go to a charity of your choosing! The will is also the place where you can specify your preferred guardians for any minor children or who will care for your pets.
Beneficiaries
In your estate plan, you will also gather up the various beneficiaries that you have named on all your different accounts and insurance plans. There are numerous assets that do not have to pass through probate, including pensions, 401(k) accounts, and life insurance plans. For every single one of these accounts or plans, you must have a beneficiary on file with the institution. Make sure that all beneficiary designations are up-to-date, as these will supersede beneficiary designations that you write in your will.
A Living Will
Outside of a last will and testament, you can also maintain a living will. Living wills are also sometimes called advance healthcare directives (AHCDs). These documents are a good part of your estate plan because they cover what you want to happen in the event that you are incapacitated and unable to advocate for yourself at any point during your life. What life-saving measures do you want to be taken? Are there any medications that you do not want to be given? What would you like to happen as part of your end-of-life care? All of these can be formalized in your living will.
Financial Power of Attorney
Life is full of surprises, and you might find yourself in a situation where you are unable to manage your property and funds permanently or temporarily. Appointing a financial power of attorney will give someone else the ability to pay bills, deposit money into your accounts, and manage any real estate properties that you have.
Identification Documents
Your executor has a lot of paperwork to fill out after you are no longer here, and the more work that you do in advance to gather everything into a central and accessible location, the better. Make sure that you gather your proof of identification documents in a safe or other secure space. These identification documents include things like your Social Security card, birth certificate, marriage or divorce certificates, divorce settlement, prenuptial agreements, discharge paperwork from the armed forces, and more.
Partner with Atkinson Law. We'll Take Care of You Like Family
At Atkinson Law, we listen to all our clients and protect their interests so they can receive a positive legal outcome. We'll work with you and give you the best possible recommendation for your future. To learn more about estate planning, contact us today by calling (410) 882-9595 or visiting our website.