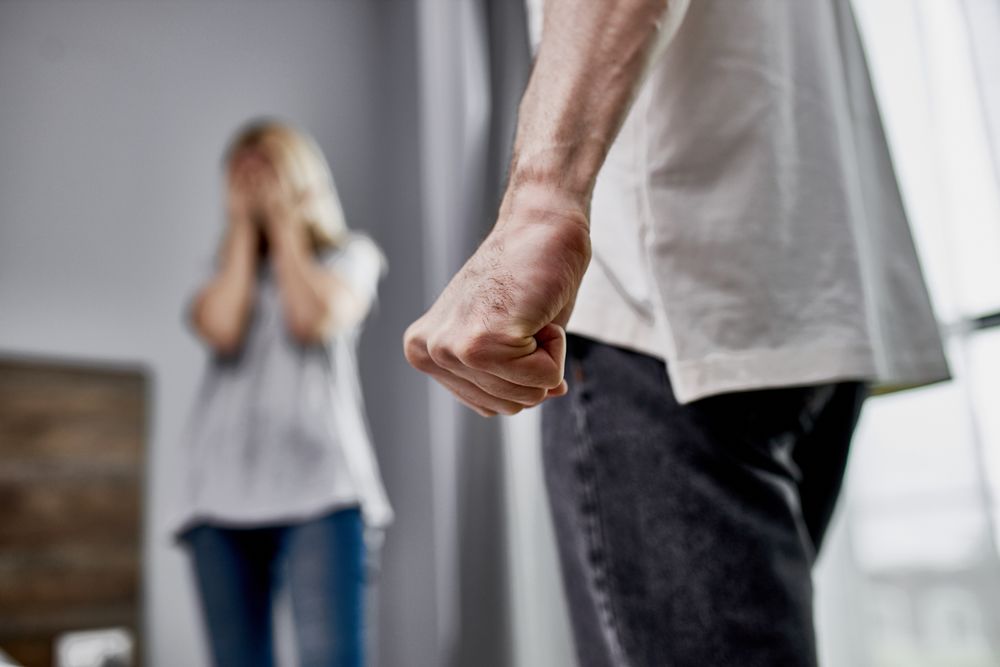 Veterans and Criminal Justice: Domestic Violence
---
In 2018, researchers found that active duty servicemembers are three times more likely than civilians to be perpetrators of domestic violence. Experiencing intimate partner violence (IPV) is also more likely for servicemembers and their loved ones. This is a major issue pertaining to veterans and criminal justice. Veterans diagnosed with PTSD and depression are more likely to perpetrate violence against others compared to those who have not been diagnosed. PTSD involves symptoms like substance abuse, emotional numbness, aggressive or violent behaviors, and self-injury among other problems.
The vast majority of veterans are never violent with their partners. However, the strong connection between PTSD and domestic violence shouldn't be ignored. Military spouses experiencing domestic violence are also at an additional risk because they tend to stay in violent relationships longer. They want to assist their partners in receiving help and believe they have a duty to stay. If you are currently experiencing domestic violence, we encourage you to visit the Maryland Network Against Domestic Violence. The local programs listed on their site provide access to shelter, counseling, and advocacy needs. Military One Source also offers local resources for service members and loved ones experiencing domestic violence.
Veterans with PTSD indeed face a wide range of stressors that impact their behavior. You may be wondering if you have legal recourse if you've been accused of assault. If you're facing charges, it's important to remember that you have the right to legal assistance. Domestic violence cases are highly complex, especially those concerning veterans and criminal justice. It's best to have a professional by your side in this situation.
Veterans and Criminal Justice: Domestic Violence
What is Considered Domestic Violence in Maryland?
According to the People's Law Library of Maryland, domestic violence is considered "mistreatment of one family member or intimate partner by another." Domestic violence is not limited to physical abuse like hitting, kicking or shoving. Abuse can also be financial, verbal, emotional, and sexual. These crimes are considered domestic violence in the Maryland court system:
Assault or serious bodily injury

Threatening serious bodily harm

Stalking

Rape and sexual assault

Child abuse or any abuse against a vulnerable individual

False imprisonment
Consequences for Veterans Accused of Domestic Violence
Veterans and criminal justice often become intertwined when domestic violence occurs. Ultimately, the final sentence depends on the judge, but domestic violence crimes often lead to jail time. Law enforcement officers in Maryland can arrest an individual without a warrant if police are alerted within 48 hours of the incident. Additionally, there must be strong evidence that someone was injured. If there is a protective order against you, violating it is considered a misdemeanor and involves both jail time and a fine.
Can A PTSD Diagnosis Lead to a Reduced Sentence?
In some cases, a PTSD diagnosis can lead to a reduced sentence or access to a prison system with mental health treatment. It can also lead to early release through parole if care providers can speak on your behalf. It is important to present proper evidence of PTSD so you can tell your story and show your proactive approach to seeking treatment. A skilled legal professional can help you develop a strong defense and advocate for you. You may want to seek legal representatives who are knowledgeable when it comes to veterans and criminal justice.
Partner with Atkinson Law. We'll Take Care of You Like Family.
At Atkinson Law, we listen to all our clients and protect their interests so they can receive a positive legal outcome. We'll work with you and give you the best possible recommendation for your future. To learn more about veterans and criminal justice, contact us today by calling (410) 882-9595 or visiting our website.